How Are Students Nominated?
Only school principals, school counselors, or AHEC officials are certified to nominate students. Any student who will complete the 9th, 10th or 11th grade at the conclusion of the 2020-2021 academic year is eligible for nomination.
Nomination packets are mailed to school counselors and AHEC officials around late October. If your school is not on our mailing list, we would be glad to send them a packet and add them to our mailing list.
School principals or counselors and AHEC officials may nominate any current 9th, 10th or 11th grader with the required grade point averages. NOTE: Students who have previously attended, and successfully completed JBA will not need to be nominated for ATSU-Truman Healthcare Academy.  We will reach out to them information about the program.
All nominations must be received by: November 26, 2021 to qualify for application to
ATSU-Truman Healthcare Academy 2022. 
Please contact the Institute for Academic Outreach tiacademies@truman.edu or call 660-785-5384 to receive your ATSU-Truman Healthcare Academy Nomination Information or with any questions about the academy.
What if My School Doesn't Nominate Me?
Some schools are not aware of our program.  If you find out about our program after our deadline, or if your school chooses not to participate in the nomination process, contact our office.  We are happy to send you a nomination packet you can share with school officials.  If this happens after the published nomination deadline, check with our office to see if spaces are still available.
Who is Eligible?
Enrollment for the on-campus ATSU-Truman Healthcare Academy:
Limited to 80 students
Completed the 9th, 10th or 11th grade by June of the Academy session.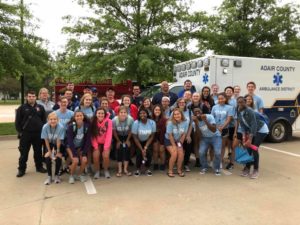 NOTE: Former JBA students do not need to be nominated for ATSU-Truman Healthcare Academy – they will receive communication about applying for the Healthcare Academy.

Home School Students: Home school students may be nominated by a parent. Parents will need to contact our office for nomination information. The Dean will handle such students on a case-by-case basis.
*School Counselors are encouraged to alert home school students in their area about this opportunity.
How Do I Apply?
Distinguished Nominees who are certified as eligible for the final selection process will receive notification in December of their Distinguished Nominee designation, as well as information and application materials for the ATSU-Truman Healthcare Academy.
Submit application materials by the deadline.
Final selection is based on application information, a complete school transcript (two full years), a letter of recommendation from a current teacher, and an essay.
Applications for 2022 ATSU-Truman Healthcare Academy are due on or before
Monday, February 7, 2022.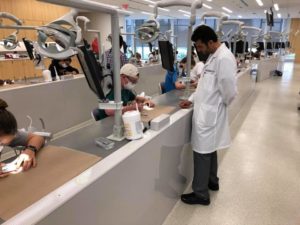 Do You Accept Late Applicants?
Students whose applications are received after February 7, 2022  are considered late. Late applications may be accepted until February 18, 2022 on a space-available basis. Offering open seats after the deadline may take until the first payment due date.
At that time, we will attempt to place late applicants in any open seats.
Admission is competitive and fills to capacity, therefore, in some cases we are unable to place all students who apply to the Healthcare Academy.
How Are Students Evaluated?
We believe the primary purpose of attending the ATSU-Truman Healthcare Academy should be experiencing the unique intellectual stimulation the program provides. For this and other reasons, including the short duration of the program, the Academy does not offer high school or college credit for courses completed. Students, may negotiate with their local high school officials for credit or advanced placement from their attendance at the Academy.