Arrival and Check-In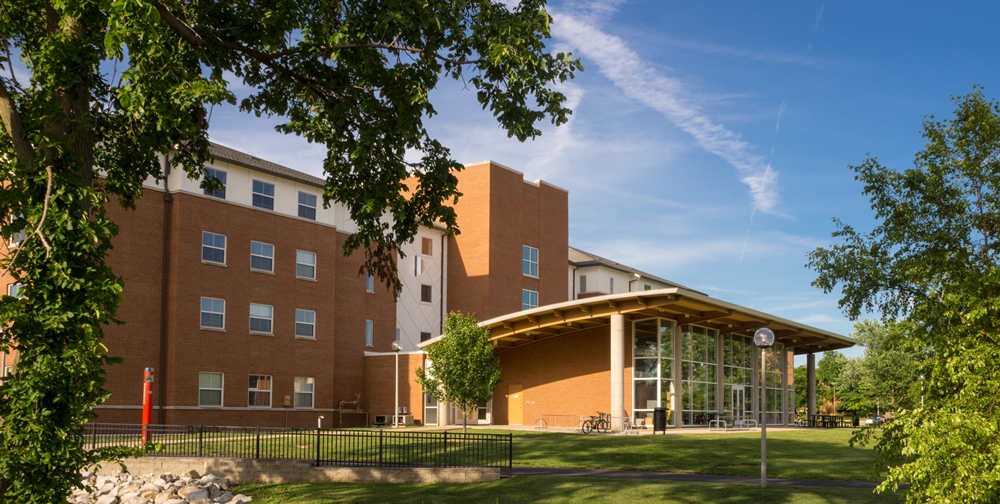 Students attending the ATSU-Truman Healthcare Academy will check-in at  West Campus Suites (residence hall) located on the Truman State University campus on Sunday, June 25, 2023, at any time after 3 p.m. but before 5 p.m.
Please come to the main lobby located on the south side of West Campus Suites to check-in but leave your luggage in your car until you have completed the registration process (approximately 15-20 minutes).
When you first enter to register, if you have any questions, ask anyone wearing a ATSU-Truman Healthcare Academy Staff t-shirt for help.
We will have several tables set up to facilitate your check-in:
Room Assignment Table: Here you will check-in and receive your room assignment.
Medical Table: Here you will turn in all medication to the Healthcare Director. Exceptions will be made for students who have asthma inhalers, insulin, EpiPens, and topical medications.
Once these things have been taken care of, you are now ready to get your luggage and move into your room.
Travel Instructions
All ATSU-Truman Healthcare Academy students traveling by airplane who require transportation from arrival and departure points to the Truman campus must meet the requirements stated in the welcome information.
If you are traveling by plane (Kirksville Airport)
It is possible to travel to Truman via the Kirksville airport. Cape Air provides three flights each day in and out of Kirksville. Flights connect from St. Louis.  This portion of the flight is flown on an eight-seater propeller craft. The service is reliable and safe and is regularly full.
Students will need to change terminals in St. Louis from their carrier airline to meet a Cape Air flight.  A van shuttle service is available to help them avoid having to go through security a second time. While we are great fans of the Cape Air service, and encourage patrons to consider it, parents will want to discuss logistics with their children if they are inexperienced fliers.
Cape Air charges $52 each way, over and above the cost of your flight to St. Louis, to reach Kirksville. Both Expedia and Travelocity will enable you to include the Kirksville (IRK) leg in your itinerary planning. We continue to offer service for the KC Airport (MCI) because the overall cost of the flight and shuttle tends to be lower cost.
If you are arriving by car:
When you enter Kirksville, you will be traveling either north or south on Highway 63. A bypass swings to the east of Kirksville just north and south of town. Be sure to take the Baltimore Street exit to enter Kirksville. Turn west on Normal Street and proceed to the University. West Campus Suites is located at the southeast corner of W. Normal Street and S. 1st Street.
Directions to West Campus Suites (Google Maps)  Map of Campus