ATSU-Truman Healthcare Academy
What You'll Learn

The ATSU-Truman Healthcare Academy offers an integrated curriculum that exposes students to the methods and skills of a variety of health professions, including:
osteopathic medicine
nursing
orthopedic surgery
prosthetics
personal training
exercise physiologist
audiology/speech pathology
physical and occupational therapy
nutrition
and other health professions
Students learn about health professions through hands-on activities and stimulating discussions. In many sessions, students will engage in simulations where they address real problems confronted by health care professionals.
In addition, students visit and practice skills in healthcare and medical training facilities that can include:
cadaver anatomy lab
nursing patient simulators
exercise physiology lab
athletic training lab
speech and hearing clinic
osteopathic manual muscle therapy lab
diagnostic ultrasound
Students personally interact with a variety of health care professionals including physicians, surgeons, nurses, physical therapists, occupational therapists, epidemiologists, athletic trainers, speech pathologists, prosthetics, anatomy instructors, and exercise physiologists.
At the end of the program, students will formally present on a medical or health issue.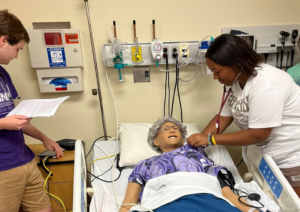 The Academy's Classes
Our faculty are drawn from area medical faculty, physicians, and field experts.
Explore the systems of the human body using human cadavers.
Learn applicable basic medical skills, including basic lifesaver skills.
Explore common clinical practices in a variety of disciplines from real health and safety professionals.
Use computerized human patient simulators, and live actors, to safely "practice" life-saving responses.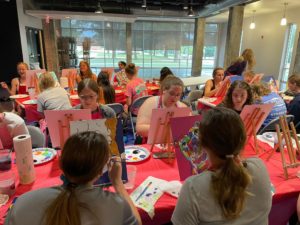 Planned Activities and Events
The ATSU-Truman Healthcare Academy planners assemble an outstanding set of activities and exercises to bring medical professions to life. In fact, they have so much planned, a week almost doesn't seem like enough time!